How To Get a Job/Career in the NHS (National Health Service)
Last Updated on February 20, 2023
To start your career as a healthcare professional, you don't need all the long and extensive 7-year degrees doctors require. There are many NHS job vacancies that you might enjoy, ranging from pharmacists, nurses, doctors, and more.
The National Health Service (NHS) helps millions get the healthcare they require and many more get their dream careers with the NHS. To find your aptitude and which part of the healthcare professionals you belong to, visit job test prep to start your career, also do visit our NHS success guide for more information
NHS Careers
There is a huge range of NHS jobs that cater to different skills. Health professionals include:
Medical General Practitioners (Family Doctors)
Nurses
Orthodontists
Chiropractors
Physical therapists
Dieticians
Therapists/psychologists
Healthcare management
Ambulance support and paramedics, And many many more.
Finding a Job within NHS/Careers within the NHS vary in stress, skill, and qualifications. Aptitude tests can highlight the training you'll need, and give the latest advice to help you find your job in the NHS.
The Assessment centre HQ is a test guidance organization frequently featured in The Guardian and The New York Times. Their aptitude tests come highly recommended to find your specialty and profession.
The multitude of Healthcare professions can be extremely scary to start your career development, but all jobs within this sector help people's lives for the better. No single job in the NHS is more important than the another.
Types of Doctors
All doctors are required to undergo some form of medical training or education. This is to ensure that doctors have high-quality training to reduce mistakes. Med school is legally required for all doctors ranging from general practitioners, orthodontists, psychiatrists, Nero surgeons, etc.
Before going to med school, doctors have to complete a 4-year undergraduate degree in medicine, then 4 years in med school. After schooling, they will need to do their interning/residency for 12 months. From there, candidates will write an examination to determine whether they are prepared enough and know enough to become practicing doctors.
They will then be junior doctors and begin specialty training to learn new skills and better treatment strategies. Specialties require different training, some take 4 years to complete, such as a GP (General Practitioner). The total time it takes to become a doctor can span the better half a decade and even longer in some cases.
Clinical doctors earn high salaries but work in highly stressful environments with little room for error. It is always important to remember that the patient's safety is of utmost importance. There are many tests to measure your aptitude for becoming a doctor such as the ones on job test prep.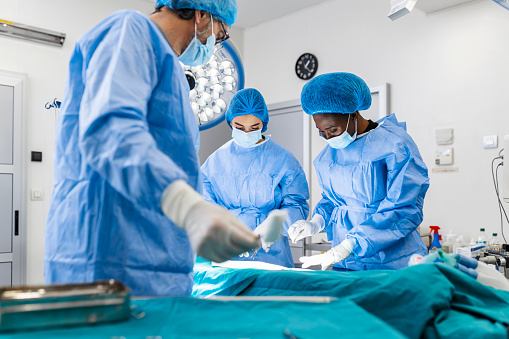 First Responders
First responders are the people on the frontline of emergencies.
Paramedics are qualified to provide first-aid and access initial damage to patients' health. They are fundamental in the NHS and are at the forefront of helping people, and getting them into ambulances and to a hospital.
Qualifications vary from country to country. However, most use a basic tier levelled system to ensure paramedics are adequately trained.
These are commonly referred to as the first-aid levels. There are 5 levels, a paramedic is only qualified if they have completed their first-aid at level 5. The level 5 first-aid examination must be retaken in two parts, theory and practical. This measures the capability of paramedics.
Other than first aid training, paramedics can complete an undergraduate degree in health sciences or a diploma in emergency health services. All of these are considered NQF level 8 qualifications. Different states and provinces will have specific criteria for their paramedics to be legally authorised to practice
Paramedics and medic personnel are among the most flexible working jobs in the NHS. Paramedics are not professionals that bring in millionaire incomes, but they are a vital part of the NHS with many job vacancies across the US and UK.
Nursing and Medical Receptionists
Senior managers keep hospitals running and functional, but every hospital's backbone is its nursing personnel. Nursing is a holistic caring career in constant demand thus making it easy to find jobs. Qualified nurses also have the ability to work as midwives and personal nurses making it one of the most diverse careers in the NHS.
Office personnel positions are often filled by nurses, but it is not uncommon for hospitals to need receptionists and any other office personnel to share the load of paperwork within healthcare. Nurses and paramedics are often mistaken for individuals with little knowledge of health.
This is far from the truth as nursing is done within clinics and hospitals. They are also those who administer medicine to patients and ensure that their dosage is in accordance with the doctor's guidance.
There are several ways to qualify for nursing. Diplomas and short degrees specializing in nursing and public health and some of the fastest and cheapest. Such diplomas qualify for an NQF8 similar to those for paramedics.
Nurses often are paid well, not enough to be on the Forbes' list but enough for providing a good standard of living. One of the benefits of being a healthcare professional includes free healthcare in the UK and/or great medical aid schemes.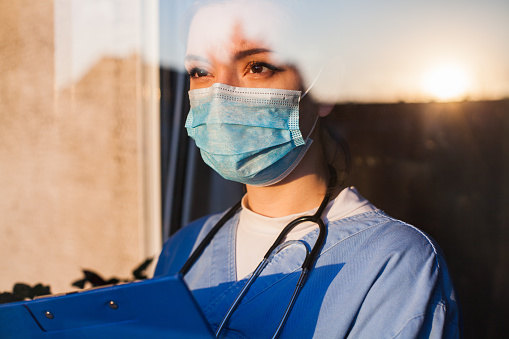 Conclusion
Any NHS career can be tiresome and stressful. However, helping save people's lives and making a positive difference is one of the most rewarding things the NHS offers.
To find out which careers in the NHS you are suited for take an aptitude test. If you are struggling to prep for exams, Assessement HQ has methods to better prepare you, you can visit our audio typing test, drug calculation test and even get linkup with NHS jobs websites.